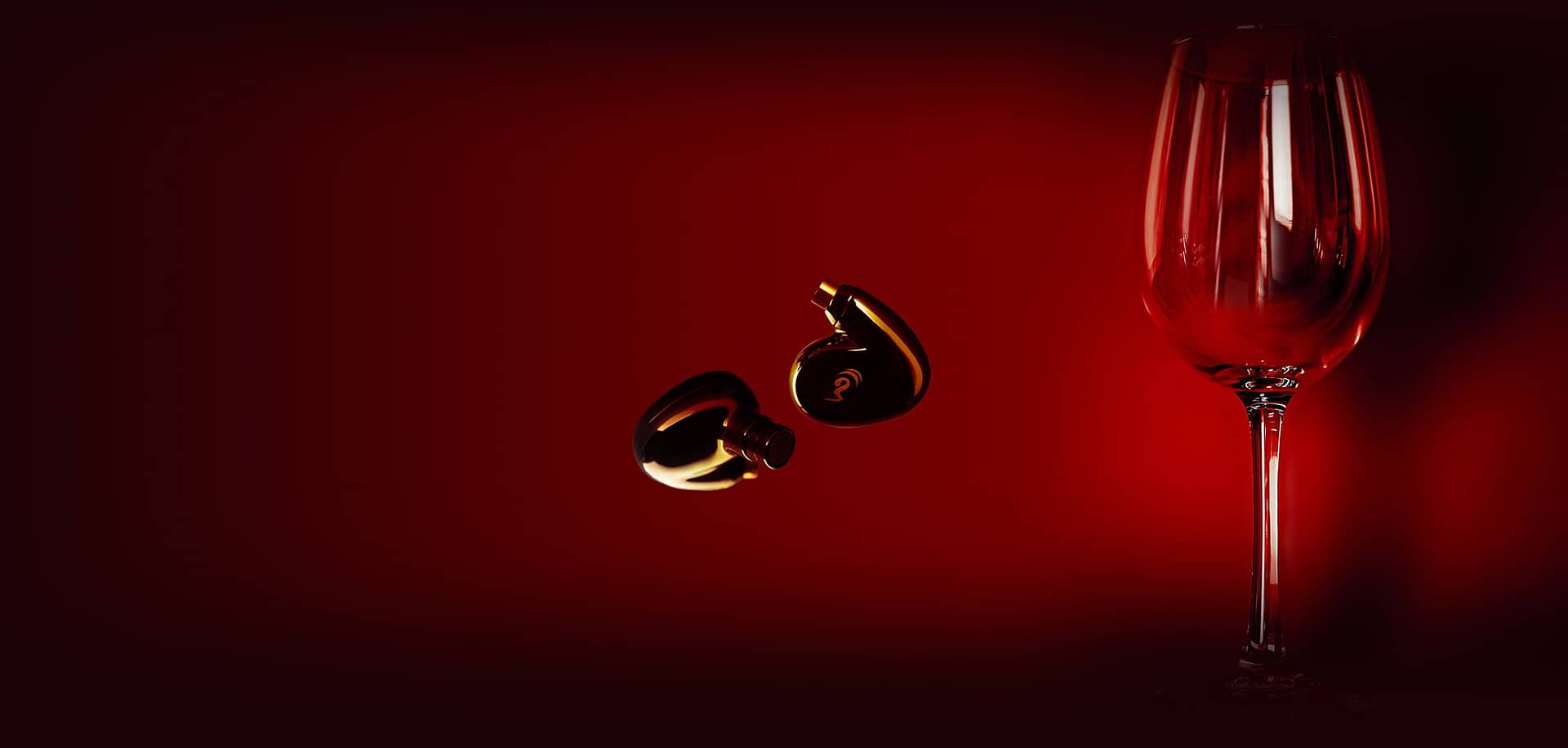 oBravo Cupid flat diaphragm/in-ear headphone evaluation
Compared with oBravo's other products, Cupid is an entry product for oBravo this time, and it is the first time to cry at an economical price. Cupid features oBravo's proprietary 8 mm planar diaphragm tweeter unit and a 6 mm diameter neodymium actuator. This review will introduce the ultimate version of Cupid, which includes a 3.5mm conversion head and a 2.5mm to 4.4mm Pentaconn conversion head.
oBravo Cupid has an oval appearance, made of brass material with an electroplated shiny black gold coating. The body's exterior is rock solid in quality and in a very ergonomic and comfortable shape. The front of the headphone case is the white oBravo brand logo, with a slightly sloping circular speaker opening on the back and a metal mesh on the top to prevent fine particles such as dust, earwax, etc. On top of the headphones is the oB-MMCX female connector, a special type of connector that is more robust than a regular MMCX connector due to its small fixing slot.
oBravo's belief
Listening to music is to enjoy the journey, the sound system is just a tool
The oBravo Cupid is a relatively easy-to-drive in-ear monitoring headset with a low impedance of 16Ω and a sensitivity of 105dB. My personal Samsung Galaxy S9 Plus and iPad Air2 are able to drive it to fairly high volume levels, but I recommend pairing the Cupid with a more powerful source, such as a DAP, DAC, or portable amplifier, to hear its true potential. The oBravo Cupid is a very rugged in-ear headphone with very impressive sound performance thanks to its hybrid drive unit configuration, combined with neodymium units and a planar diaphragm tweeter. Cupid's small neodymium units are responsible for dynamic and impactful low-frequency tones, while planar diaphragm units provide a very detailed, transparent and vivid presentation of mid-high frequencies and trebles.


Original source:
oBravo Cupid IEM Review